"I'm at a full 7 right now." - Nyeeck!!
Nick Limon
is a producer and the technical director of
The Attack
. He is the presenter of
Attack On
segments on the show. He also hosts the
Night of the Living Show
and
Spitting Game
podcasts and has appeared on
LDIOTT
.
He occasionally runs the board for Front Page, where Kevin often yells at him when things go wrong. This has led to the chat posting "NYEECK!!" when there are technical difficulties on any Attack show, whether or not Nick is involved.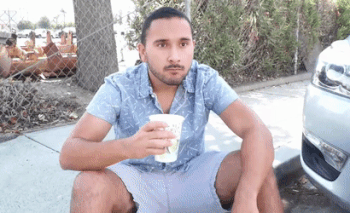 He's "featured" in the
attkFull7
emote
, after a quote of his from
Front Page
episode 7.